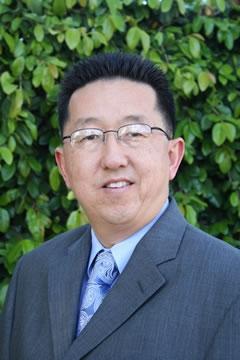 Vice Provost, UCLA Institute of American Cultures
David K. Yoo is a Professor of Asian American Studies & History at UCLA. He was the lead editor for the Oxford Handbook of Asian American History. Dr. Yoo is the author and editor of nine books, including Contentious Spirits: Religion in Korean American History, 1903-1945. In addition, Professor Yoo served as the Director of the UCLA Asian American Studies Center and senior editor of Amerasia Journal, and currently is a series editor for the University of Hawaii Press and the University of Illinois Press. Dr. Yoo previously taught at Claremont McKenna College and the Claremont Colleges, where he chaired both the Department of History and the Intercollegiate Department of Asian American Studies.
Professor Yoo has been a Senior Fulbright Scholar (Korea) and a recipient of fellowships from the American Council on Education, Rockefeller Foundation, the John Randolph Haynes and Dora Haynes Foundation, and the Huntington Library. He has been active in many professional organizations including the American Studies Association, and the Association of Asian American Studies. Professor Yoo is also the recipient of the Hoshide Distinguished Teaching Prize at UCLA. His community involvement includes serving on the boards of the Korean American Scholarship Foundation and formerly the Little Tokyo Service Center.